Although Accident Benefits are often linked with Personal Injury, they are not the same.
Accident Benefits can help an injured person cover a wide range of expenses that come with being in a collision.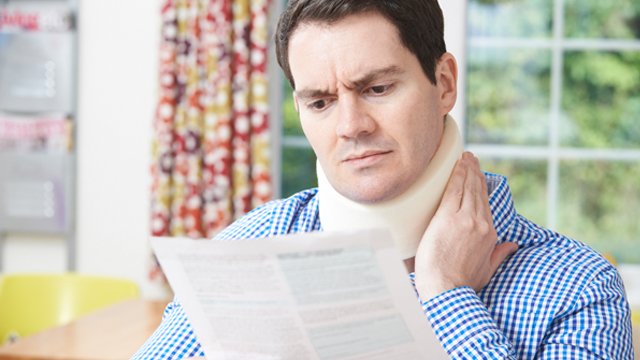 Should you be the automobile driver, a passenger, a pedestrian or a cyclist, you may be eligible for Accident Benefits. Our experienced and compassionate paralegal services team is ready to assist you so you can focus on recovery.
WHY DO I NEED A PARALEGAL?
Simply put, a good paralegal knows how to deal with insurance companies and can help you get the maximum allowable from your claim. As concerned intermediaries, they have the knowledge and experience important to understanding the entire process, what has to be communicated and what documentation (and supporting material) is required unique to each individual claim. With a paralegal you get less push back, and in the event that your claim has already been initiated and your benefits terminated, we can review your file to evaluate its potential for reinstatement. We also have all the information required for a personal injury (or TORT) claim and we have a team of trusted lawyers we can refer you to should you wish to take your claim to the next step.
HOW DO I KNOW IF I QUALIFY?
If you or a family member has been hurt in a motor vehicle accident you may be entitled to compensation. Most insurance policies allow accident benefit claims (also known as statutory accident benefits or no-fault benefits). Here are some examples of conditions that may qualify you:
A car accident in Ontario has left you with permanent, serious impairment or disfigurement (physically, mentally or psychologically) due to negligence or fault of another driver;
You are the spouse, parent, caregiver, child or sibling of someone who has been injured.
WHAT KINDS OF THINGS CAN I CLAIM?
Under Ontario law, Accident Benefits may be awarded for any of the following:
Lost wages or income or any other financial loss suffered as the result of a motor vehicle injury;
Pain, emotional distress or injury to the capacity to enjoy life;
Medical costs such as prosthetics, rehabilitation, therapeutic treatments or pharmaceuticals;
Future medical needs or economic losses;
Out of pocket costs or expenses;
Loved ones who have suffered a loss of care or companionship.
WHAT ELSE CAN A PARALEGAL DO FOR ME?
A paralegal can advise you in a number of different capacities including, but not limited to:
As a consultant, a paralegal can offer advice on your rights under the Statutory Accident Benefits Schedule (SABS);
Proper preparation: a paralegal  will ensure that obscure oversights do not happen when filling out what can be a daunting amount and complexity of paper work;
A paralegal will advise you on what insurance company paperwork NOT to sign, what statements NOT to give in order to protect your rights and will relieve you from having to speak to insurance company representatives so you can focus on your recovery;
Mediator or negotiator: a paralegal will advocate your case with an insurer or adjuster to ensure you get the best possible resolution;
On your behalf, preparing necessary documents, representing your interests in any Dispute Resolution Proceedings, in Small Claims Court, or in a private negotiations or mediations to facilitate a settlement.
WHAT KINDS OF BENEFITS ARE THERE?
There are numerous options available to those who have been injured or wronged, so knowing your rights and what is worth pursuing will give you the edge.
Lost income: if harm has come to an individual's ability to earn a living;
Caregiver or childcare expenses if a stay-at-home parent or other caregiver cannot care for another due to injury;
"Non-earner": this applies to a person, self employed or otherwise, who cannot live a normal life due to their accident;
Medical treatment or rehabilitation costs that exceed those covered by OHIP or other disability insurance plans;
Attendant care: available to help pay for in-home caregiver costs;
Funeral expenses or death benefits: in cases where an unfortunate death occurs as a result of the accident;
Educational expenses:
Housekeeping assistance:
Repair or replacement of clothing or eyeglasses damaged in the accident;
Case management services: for those seriously hurt.
Here are some specifics to consider:
Income Replacement Benefits (IRB)
If your ability to make a living is seriously compromised in the first 104 weeks, you are entitled to 70% of your gross income with a maximum of $400 per week and depending on the specifics of your insurance policy; thereafter, benefits may continue for as long as you are disabled.
Medical & Rehabilitation Benefits
Regulations dictate that up to a fixed maximum of $3,500 under the minor injury guideline may be permitted, including assessment and examination costs. The same applies for non-minor injuries (up to a maximum of $65,000 combined for attendant care and medical and rehabilitation) and catastrophic injuries (up to a maximum of $1,000,000 combined for attendant care and medical and rehabilitation). There are many details in addition to these that your paralegal can discuss with you.
Non-Earner Benefits
If your injuries prevent you from carrying on any semblance of a normal life you are entitled to up to $185 per week after the first six months.
Caregiver Benefits
These are for catastrophic cases only, normal policies do not include them.
Housekeeping & Home Maintenance Benefits
For those unable to maintain their homes due to catastrophic injury up to $100 per week may be available.
Attendant Care Benefits (for personal care)
For those who require it, up to $3,000 per month is available for non-catastrophic injuries (up to $36,000) to a maximum of five years and only as long as you are medically eligible, and up to $6,000 per month for the duration of the victim's life if injury is catastrophic ($1,000,000 max).
Lost Educational Expenses
Benefits up to a maximum of $15,000 may be available, subject to meeting certain criteria, for injured persons who have lost educational expenses. This may include tuition, books, equipment, room and board and other related expenses.
Death Benefits
Benefits of $25,000 may be available for the spouse of the victim; for their dependents, $10,000; to the person upon whom the victim was dependent, $10,000 and up to $6,000 for funeral expenses.
Travel Expenses
These may possibly apply to family members of those living with the accident victim if their visit is intended to support their treatment or recovery and in other specific instances.
Why Go With Us?
We offer free, no-strings-attached initial consultations;
No payment is required until your case is settled;
We will visit you at the hospital or at home as required;
We are available for evening and weekend appointments.
Don't hesitate. If you or someone you care about has been victimized or injured, or denied benefits that are rightly yours or theirs, contact us today.